CATRIN and Bar Ilan Institute sign cooperation agreement
A memorandum of mutual cooperation was signed today in Israel by representatives of the Czech Advanced Technology and Research Institute, CATRIN, of Palacký University and the Bar-Ilan Institute of Nanotechnology & Advanced Materials (BINA) of Bar-Ilan University. Both sides in the document declare their interest in pursuing joint research activities and sharing knowledge to contribute to the development of research in materials science and nanotechnology.
"The Bar-Illan Institute is a leading nanotechnology research institute in Israel and is a world leader in many fields. This mutual cooperation, which has already produced a tangible result in the form of the preparation of a joint project, is highly appreciated and I am pleased that we have formally confirmed it with a memorandum," said CATRIN Director Pavel Banáš.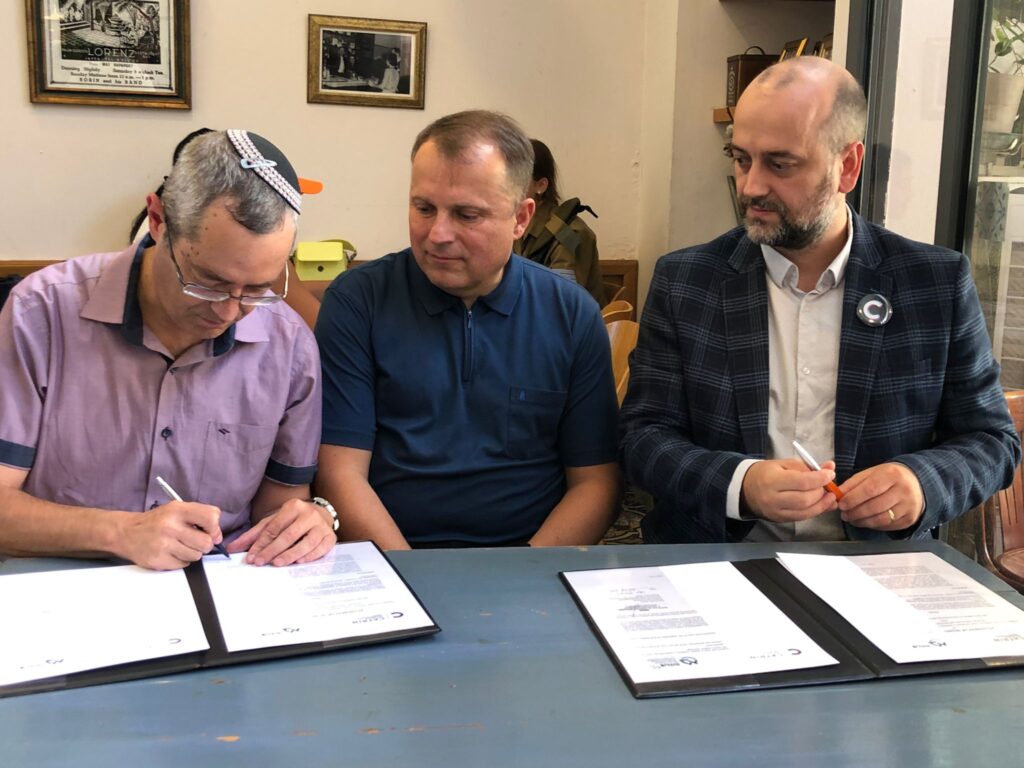 According to him, BINA connects scientists from technical sciences, life sciences, physics, chemistry, and computer science. The institute's laboratories are among the most modern in the world and offer the highest standards of scientific performance. Instrumentation includes equipment for microscopy of charged particles, surface analysis, and nanotechnology manufacturing.
"What a wise man? The one who learns from every man. Research is a journey, and we are pleased to include CATRIN in the journey. Together we can explore and advance science in areas that interest humanity and contribute to advancing the society in which we live," said BINA Director Dror Fixler.
CATRIN-RCPTM scientists are engaged in chemical and materials research, in particular nanotechnology and its applications in energy, catalysis, biomedicine, or environmental protection. Their research covers a wide range of low-dimensional carbon materials, 2D nanostructures, quantum dots, and metal-based materials with unique magnetic, optical, electrical, or biological characteristics.
The agreement aims at strengthening the links between the two Parties and facilitating the exchange of scientific and technical knowledge and enhancing the scientific and technical capabilities of the Parties in the area of materials science and nanotechnology. The memorandum is concluded for five years, which may be subsequently extended.
Author
Martina Šaradínová
---
October 12, 2021